Looking for an amateur soccer team in Adelaide with a healthy balance of competitiveness and community?

The Adelaide University Soccer Club Amateurs squad is a founding member of the Saturday division of the South Australian Amateur Soccer League (SAASL). It has a long reputation in the SAASL of fielding strong competitive teams and has established itself as a respected member of the South Australian football community.
On the field, the teams boast a competitive edge which has resulted in perpetual success and silverware. Off the pitch, the group is credited for its commitment to social activities which builds squad camaraderie and lifelong friendships.
AUSC Amateurs are always recruiting local and international players to join its ranks. Will you be its next member?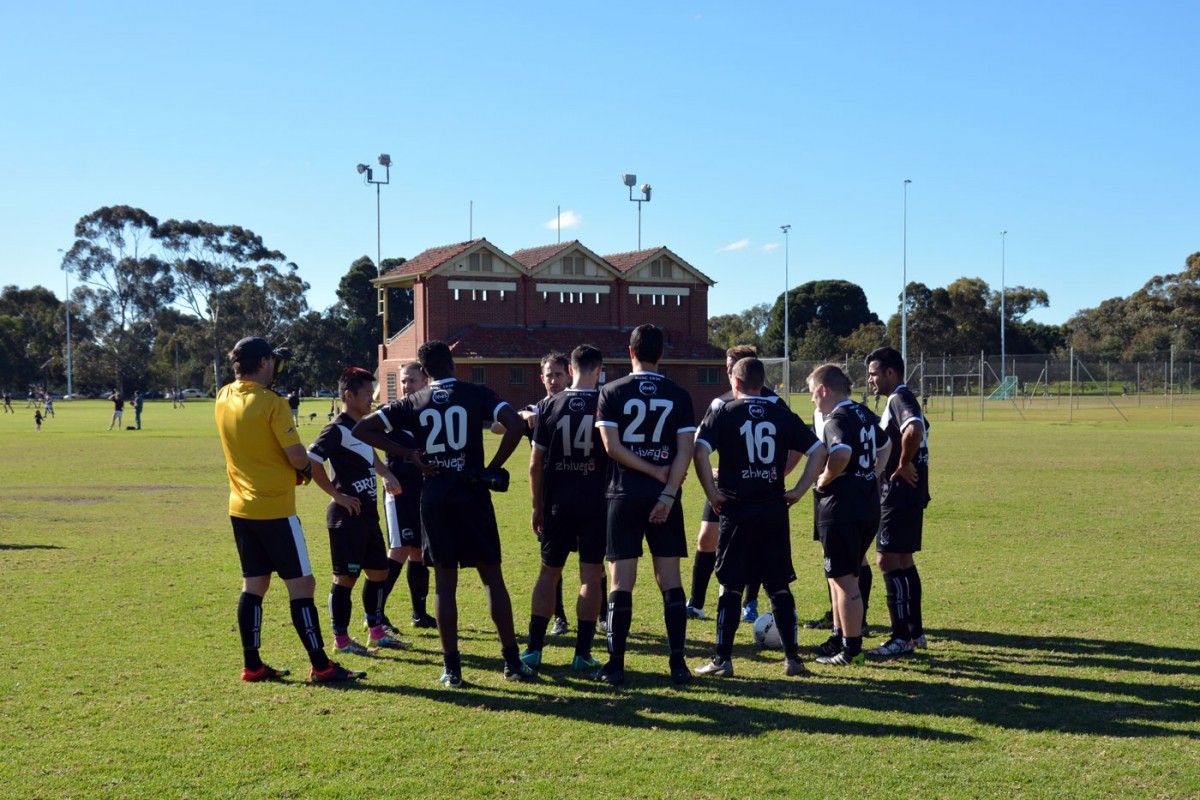 Resources
Training: Tuesday / Thursday 6.30pm to 8pm
AUSC Amateurs announcements
The Annual General Meeting of the Adelaide University Soccer Club will be held on Thursday 30 September.
History
Banter and broadcasts from the AUSC Black and AUSC Amateurs archives…
Adelaide University Soccer Club celebrated it's 80th year in style, as 270 current and former members attended the anniversary function at the Adelaide Entertainment Centre.
Adelaide University Soccer Club Report by T Gissing 16/06/2012 Adelaide University (1) vs. Stirling (0) The Uni As were back
The whole club celebration is coming. The Adelaide University Soccer Club presentation evening will celebrate the successes of season 2015
FIRST TEAM   RESERVES  David Bowman  Stef Chandler  Alex Reade  Joe Matto  Bilal Farooqi  Bastien Llamas  Jindou Lee  Josh Smith  Luis
The Blacks go 'Black Tie' as the award winners are announced for the State League men, Women's National Premier League and Women's community leagues.
Map at bottom of page. First team squad for this weekend's trial match: be there 2PM sharp. L Gardiner O