Looking for an amateur soccer team in Adelaide with a healthy balance of competitiveness and community?

The Adelaide University Soccer Club Amateurs squad is a founding member of the Saturday division of the South Australian Amateur Soccer League (SAASL). It has a long reputation in the SAASL of fielding strong competitive teams and has established itself as a respected member of the South Australian football community.
On the field, the teams boast a competitive edge which has resulted in perpetual success and silverware. Off the pitch, the group is credited for its commitment to social activities which builds squad camaraderie and lifelong friendships.
AUSC Amateurs are always recruiting local and international players to join its ranks. Will you be its next member?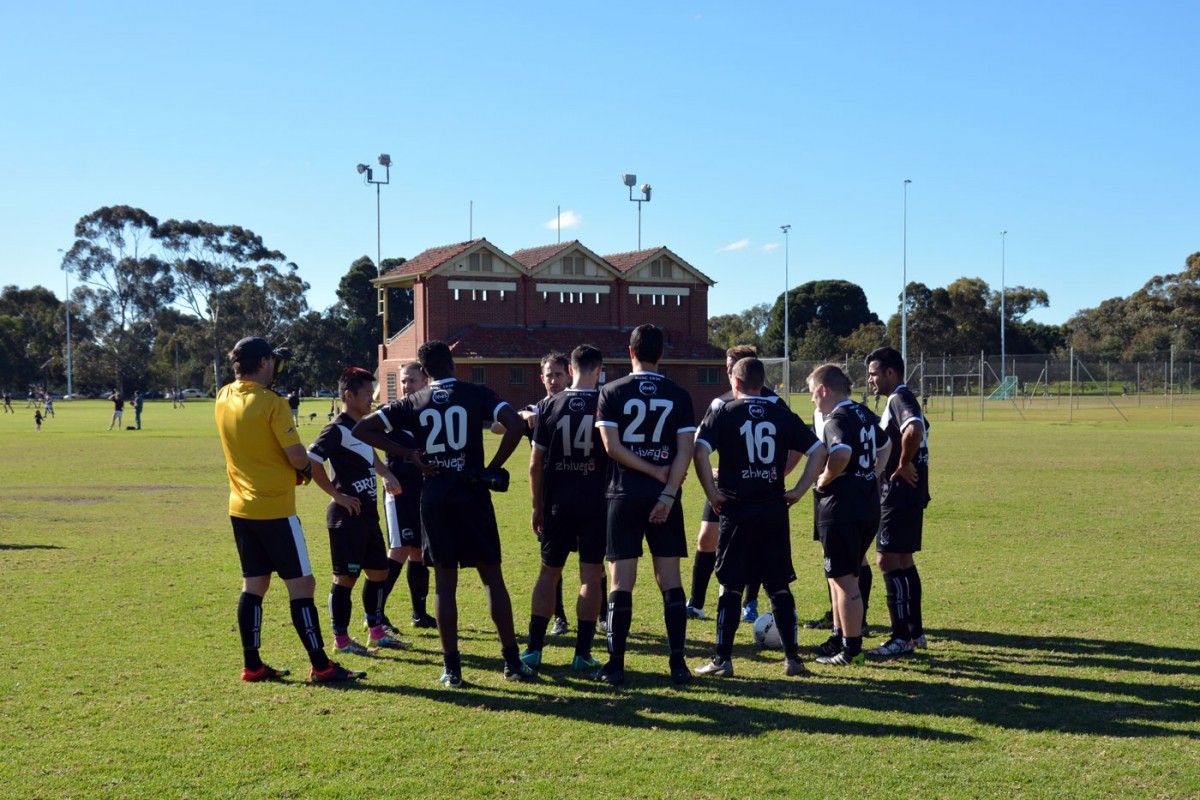 Resources
Training: Tuesday / Thursday 6.30pm to 8pm
AUSC Amateurs announcements
The Annual General Meeting of the Adelaide University Soccer Club will be held on Thursday 30 September.
History
Banter and broadcasts from the AUSC Black and AUSC Amateurs archives…
A finance guru by trade - this appointment is 'right on the money'. AUSC Black welcome life member
The Blacks' northern pre-season tour hit a road bump on Saturday as the first and reserve men's teams stumbled against
FROM the foothills of the Italian Alps comes Davide* Simoni, Adelaide University Soccer Club's own Italian maestro. The fitness and
Adelaide University Soccer Club   Round 2 - 21st April 2012 Adelaide University (4) vs (2) Adelaide Wanderers The Uni
Adelaide University Soccer Club   27/05/2012 Adelaide University (0) vs (1) Adelaide Villa It was a mixed bag for Uni
A very tight day for the traditional Black v White Adelaide University pre-season derby. 3 matches were played on the