Sport stars of the future are produced by the Adelaide University Soccer Club every year.
Some players continue to play for the AUSC between career-defining seasons overseas and interstate. Others are a product of the AUSC junior program and have moved on to play at a higher level elsewhere.
Here is an update of some of our former and current players who we're proud to say are, or have been, part of the AUSC.
If you know of any former or current players or members involved overseas or at a high level, let us know.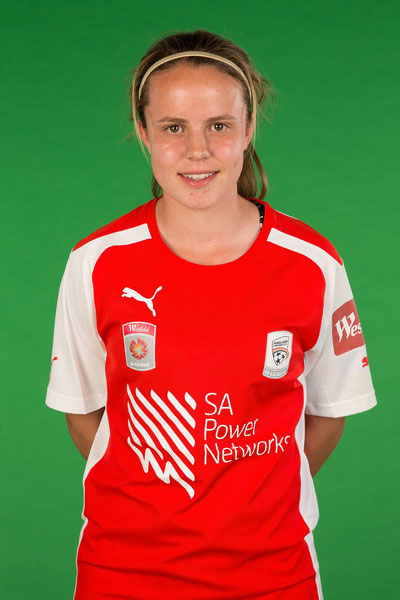 Adelaide United FC's Emily Condon. Photo courtesy AUFC.
Emily Condon – Adelaide United FC
17-year-old Condon has been a regular starter for Adelaide United in this season's W-League. She has scored two goals in 690 minutes of football.
The midfielder has been flagged as 'one to watch' in the NAB Young Footballer of the Year race.
Read more: One to watch: Emily Condon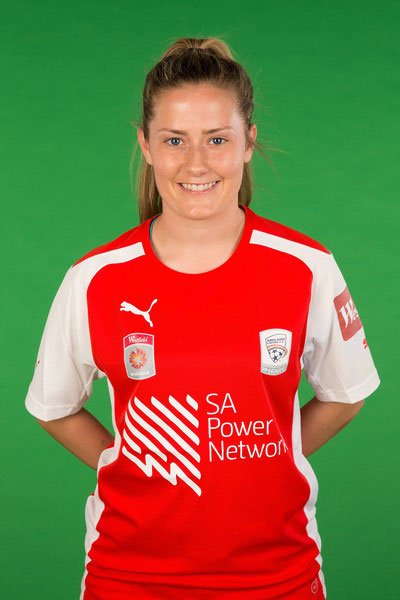 Adelaide United FC's Gaby Bentley. Photo courtesy AUFC.
Gaby Bentley – Adelaide United FC
Bentley's hard work has been rewarded with inclusion in the Adelaide United squad which travelled to Canberra last weekend.
In this game, she got her first W-League action being substituted on in the second half.
Katherine Ebbs – Embry-Riddle Aeronautical University, Florida
As team captain again this season, Ebbs racked up 1214 minutes of football and scored three game winning goals (in a season total of five) to help her team to 11-win 1-draw and 3-loss record.
She ended the season with two goals and an assist in Embry Riddle's 6-0 win over Georgia Gwinnett Grizzlies in November.
Ebbs has now finished her undergraduate degree and has started her Masters in Business.
Read more: Katherine Ebbs ERAU profile

Katherine Ebbs (10), poses with her Embry-Riddle teammates. Photo courtesy ERAU.
Keisuke Eto – Kansai University FC, Osaka
Former AUSC Blacks Division 4 coach William Skinner has described Eto (pictured top of page) as a "beast of a player".
"He was very polite about initially training with Division Four despite probably being A-League standard," Skinner said.
Eto eventually found the Blacks Premier squad where he settled. He is now living back in Japan and playing for Kansai University FC in Osaka.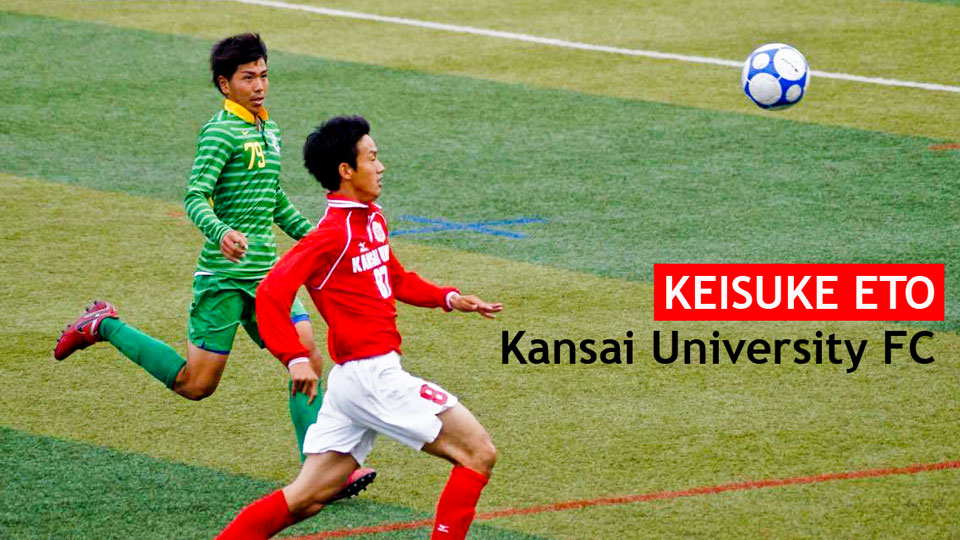 Roy Graham – Alice Springs
Graham was selected in the Alice Springs All Stars team to play against Adelaide United, but missed out through injury. Information online tells us that he is currently player-coach of local premier league club Vikings.
Charlie Gregory – University of Nottingham
Gregory currently plays in the first team at the University of Nottingham in the FA National Futsal Super League, the futsal equivalent of the Barclays Premier League.
He starred in the Blacks Premier championship-winning team in 2014.
Read more: Gregory's 2015/16 season stats
Laura Johns – University of Massachusetts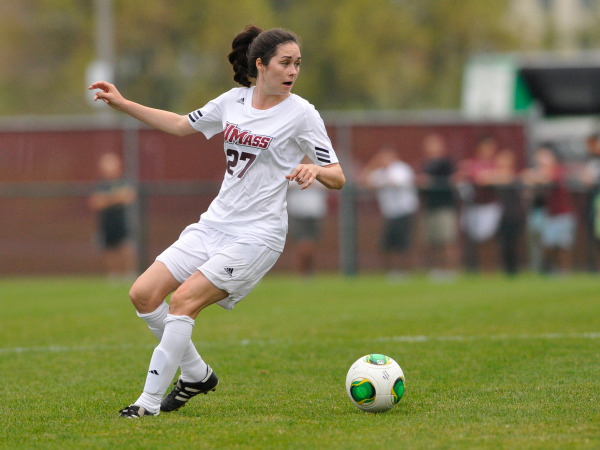 Johns finished her season with UMASS in early November, creating four goals and scoring one herself in 730 minutes of football. Her team finished the season with a record of 6 wins, 4 draws and eight losses.
Traditionally, Johns re-joins the AUSC Premier Women's team mid-season on her break from college in the US.
Read more:
Watch:
Shaun Kastelijn – Shanghai Cosmos FC
Kastelijn has been thumping goals in with Socceroo Tim Cahill in China over the past month or two.
Well, sort of. Kastelijn plays in the Shanghai International Football League for the Cosmos in Shanghai, the home town to compatriot Cahill, who plays in the Chinese Super League.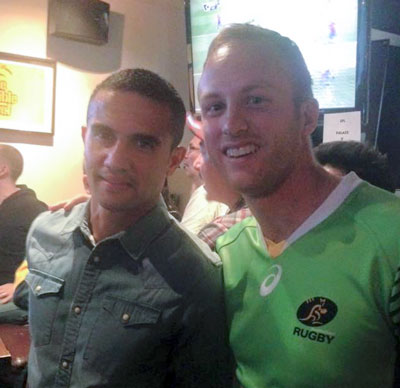 Bethany Koutsouridis – Graceland University, Iowa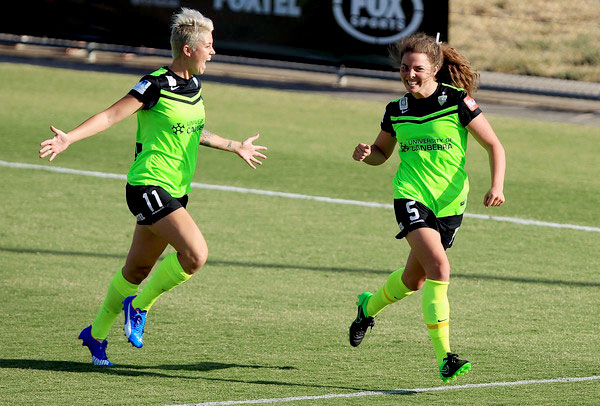 Jenna McCormick – Canberra United
McCormick played as an attacking midfielder or centre back at Adelaide University until 2014 (and Adelaide United FC until 2015) but has been plying her trade on the right-wing for Canberra this season. She has an 81% passing accuracy in 575 minutes of W-League action so far.
McCormick's hard work has been rewarded with goals in the last two games against Adelaide United and Melbourne Victory.
Earlier this year she played in the Queensland Women's National Premier League with Eastern Suburbs and represented QLD in Aussie Rules.
Read more: McCormick stepping into the unknown
Racheal Quigley – Melbourne City
We are excited that Quigley will return to AUSC in 2016.
Quigley played against her former club Melbourne Victory in October's W-League fixture and now is in the train-on squad for City. She hopes to be back in full fitness soon after recovering from a shoulder injury earlier this year.
Felix Reuss – TSV Wendlingen
Reuss has reportedly been playing in front of a casual 5000 spectators each week in the semi-professional leagues in Germany.
He was the leading goal scorer for the AUSC Blacks Division 3 in 2014 and now plays with TSV Wendlingen, a club based near Stuttgart.
Read more: TSV Wendlingen squad list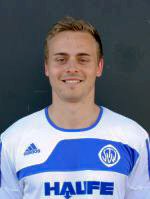 Former Blacks goal machine Felix Reuss is now playing for TSV Wendlingen.