WNPL Reserves captain Alysia Panagakos won player of the year at the Football SA Awards amid a flurry of recognition for the Adelaide University elite women.
Evelyn Goldsmith was named Women's National Premier League Goalkeeper of the Year. She was also selected in the Team of the Year alongside Laura Johns, who earned her place in the squad for a record third successive time.
Panagakos' teammate Mawa Sumaoro was awarded the Female Rising Star Award.
AUSC club legend Moya Dodd was inducted into the Hall of Honour as a member for her outstanding contribution to football.
Johns was the highest scoring Uni player with 16 WNPL votes, ahead of Georgia Box with 10. Winner Anna Pritchard from West Adelaide polled 23 votes ahead of former-Adelaide University players and Australian representatives Jenna McCormick and Emily Condon.
In the reserves competition, Panagakos polled 21 votes from the referees, winning the award one point ahead of Margerita Fitzharris of Adelaide City (20) and compatriot Sumaoro (18).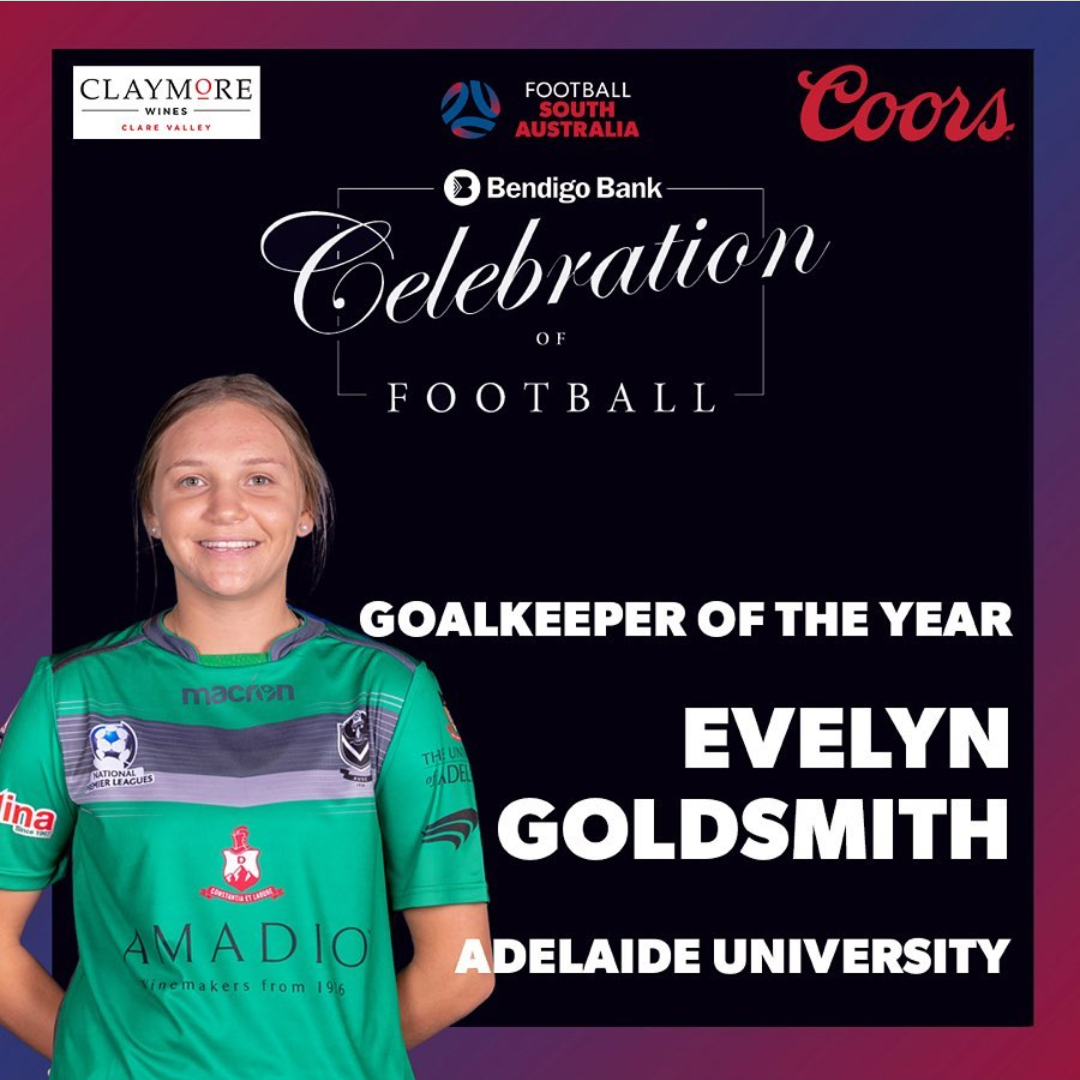 State League men votes
In State League 2, Daniel Antony was the only senior men's player to get to double figures in the voting, polling 10 in the reserves competition.
Marcus Francesca led the first team with nine votes, ahead of Jordan Fighera and Marc Cocca who received seven each.
The highest polling Under 18 player was Samuel Dalgarno (7), followed by Miki Cosic, Aniket Parmeswaran and Habib Razai with six votes each.
At the 2019 Celebration of Football, Football Federation South Australia unveiled its new brand and name change – to Football South Australia.
More than 900 people from the football community celebrated the event.