Adelaide University Soccer Club celebrated it's 80th year in style, as 270 current and former members attended the anniversary function at the Adelaide Entertainment Centre.
Club awards for 2016 were presented as well as a list of new life members and five new club legends were recognised.
Club Legends
Alex Reade – Blacks
Bill Pitsadiotis – Grads Red
Dr William Hill – Blacks/Whites
Ron Roberts – Blacks
Moya Dodd – Women
New Life Members
Senior life members
Yi Lu
William Skinner
Andrew Nunn
Sam Dooley
Nic Hannay
Rajan Jadhav
Bill Pitsadiotis
Christos Pazios
Evangelos Sierros
Fotis Zabanias
Chris Haralam
Steve Bresolin
Graeme Jackson
Steve Safralidis
Junior life members
Georgina Toome
Erin Doufos
Manoush Amouei
Parshana Amouei
Jasmine Dallimore
Natalie Brooks
Shania Burns
AUSC had a stellar season with three league titles, seven runner-ups, one cup final win, three league best and fairests, six league golden boot winners and a FFSA Community Coach of the year.
Yi Lu reflects on his life membership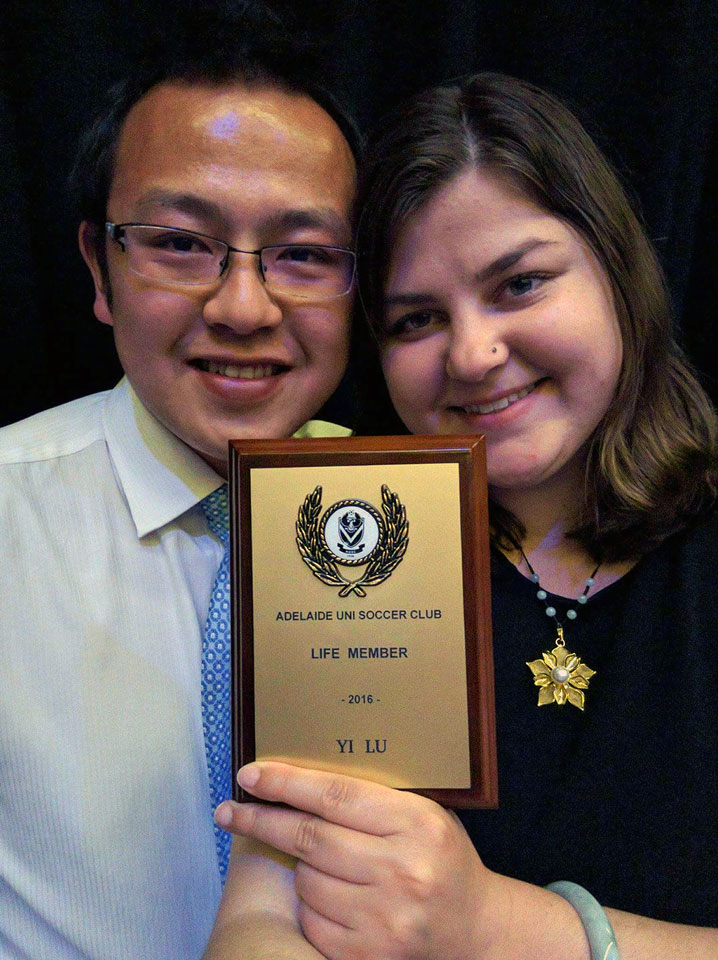 10 years ago, I came to Australia and missed O'Week.

I emailed my Dad and told him there is a Uni soccer club and asked if I should join. My Dad said "yeah it's a good way to make friends".

I walked to the club room on the same night and reported to coach Lucas Barsby. Standing next to me was David Dixon. Lucas gave us a good two minute introduction about how things work etc. I didn't understand a single word.

Anyway, after this I was kept in the club and and have been playing for 10 seasons.

Today I was awarded life membership. Thanks ladies and gentlemen.