RESULTS:
U13 – Draw
U15 – AUSC win
U17 – AUSC win
Total points – AUSC 7, PH East 1
2015 event will be held in March. Thankyou to all who braved the weather and supported the 2014 shield.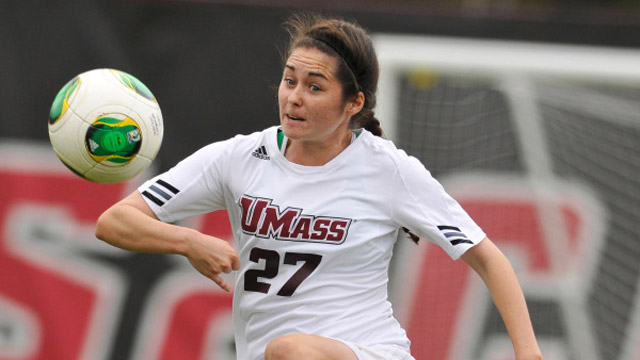 Adelaide University and Para Hills East juniors will fight for the Laura Johns Shield on June 24 as recognition of Johns' service to both clubs.
Johns started as a junior at Para Hills East playing five years, making the State team and playing senior women's division two.
She moved to AUSC to play division one while at the South Australian Sports Institute (SASI) and 2014 marks her fifth year with The Blacks.
Both clubs' under 13, 15 and 17 teams will play each other in this once off event.
Johns will be present to award the shield to the winning club as well as sign autographs and pose for photos.
Adelaide University SC v Para Hills East SC
Adelaide Shores Football Centre, West Beach Rd, West Beach
U13 – KO – 6:00pm sharp (20min + 5min half time)
U15 – KO – 6:50pm sharp (25min + 5min half time)
U17 – KO – 7:50pm sharp (30min + 5min half time)
Presentation 8:55pm
[tb_fixtures comp="331″ club="1284″ linktext="View all fixtures" title="Fixtures"] [tb_player id="1960″ season="0″]