Where will you be playing this year? Training and match day pitches have been allocated to teams for the 2014 season.
As these pitch allocations have been discussed and agreed upon by the Board:
   – No coach is to make the decision to move to another ground either for training or a match unless they have prior approval from AUSC chair Chris Haralam (through the General Manager of their team or Vice-President representing their team)
– All requests for night games must come through Chris Haralam as they will affect teams training on the main oval.
Preseason training will continue in the current locations until the completion of the current cricket season. Teams will be communicated as to when they can move to their respective areas. Please continue to only use Grasscats or running shoes until this time.
The information below will also be available on the Training and Grounds pages once the item no longer appears on the homepage news gallery. Please refer opposition teams and referees to this information also.
Training
*This training calendar comes into effect once cricket season is complete, a date TBA.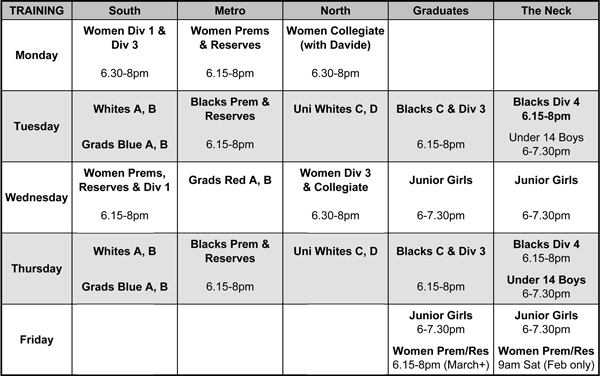 Saturday
*May be updated once League programming is finalised to avoid clashes.
*Where there are clashes, Park 10 will be available. AUSC Whites C and Grads Red C may use other vacant grounds on the day as the North will be a little shorter and restrictive for the level of competition, however, this must be confirmed with Chris Haralam beforehand.


Sunday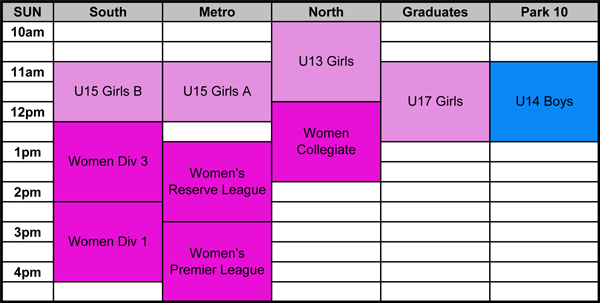 View Pitch Directory – Adelaide University Soccer Club (The Blacks) in a larger map