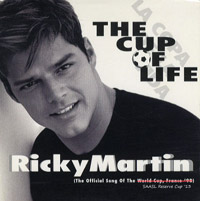 Reserve Cup Round 1
The Division 4 reserves are through to the second cup round after a 3-1 win against the mysterious BH United.
A cruel twist of ankle early in the game led to last week's goal architect Brennan being subbed early. Miyazaki-san entered at 0-0 as both teams were just settling into the game.
Captain Primer won yet another coin toss, and wisely chose the ball / to kick into the sun. And just like last week, Uni found themselves a goal down after the Beverly Hills United captain put a floater into the top of the net. A flying Davey managed to get fingertips on it, but couldn't keep it out. We'll be doing some wrist strengthening exercises at training.
Div 4 soon got going though and most of the first half was Uni dominating through the wings / midfield and forwards. Good possession and passing, while delightful for the mass of watching fans, didn't immediately translate into goals. Uni finally got on the board with a scramble in front of goals and a murderous Aaron drive which ricocheted off some poor bruised defender straight to Lu for a tap in. With 1 minute remaining in the half we poured the pressure onto Buddy Holly United but couldn't get a second.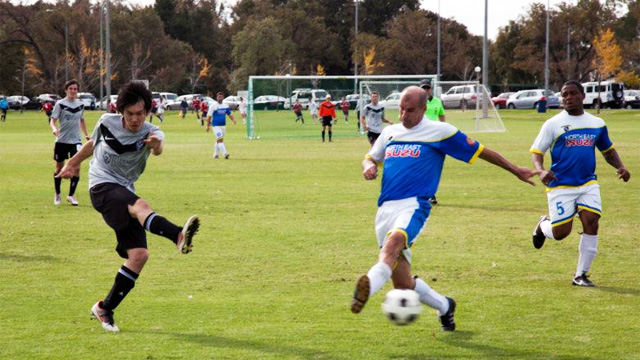 Half time was pretty casual. Had some water.