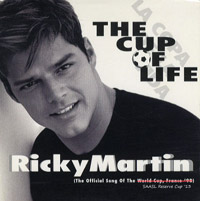 Reserve Cup Round 1
The Division 4 reserves are through to the second cup round after a 3-1 win against the mysterious BH United.
A cruel twist of ankle early in the game led to last week's goal architect Brennan being subbed early. Miyazaki-san entered at 0-0 as both teams were just settling into the game.
Captain Primer won yet another coin toss, and wisely chose the ball / to kick into the sun. And just like last week, Uni found themselves a goal down after the Beverly Hills United captain put a floater into the top of the net. A flying Davey managed to get fingertips on it, but couldn't keep it out. We'll be doing some wrist strengthening exercises at training.
Div 4 soon got going though and most of the first half was Uni dominating through the wings / midfield and forwards. Good possession and passing, while delightful for the mass of watching fans, didn't immediately translate into goals. Uni finally got on the board with a scramble in front of goals and a murderous Aaron drive which ricocheted off some poor bruised defender straight to Lu for a tap in. With 1 minute remaining in the half we poured the pressure onto Buddy Holly United but couldn't get a second.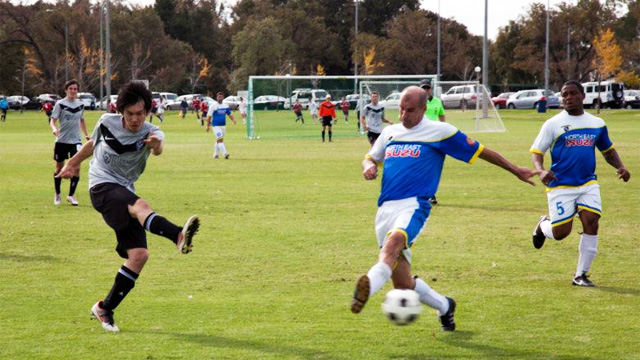 Half time was pretty casual. Had some water. Had a chat. All sweet. (ed. Oranges, were there oranges this week?)
Second half we turned it on. Skinner and Azz were impregnable in defence, while Foti and Raj were working very nicely down the wings. Flying Davey barely had to get off the ground. Midfield was looking very pimp, with Primer and Dools dealing out to Lu, Hussain, and Gaku with panache.
Johnswood was up to his usual tricks, but instead of getting mad goals he was getting mad fouled. A few heinous tackles later, Bro's before Ho's United had a red card and were forced to re-structure. Uni considered changing their game plan, but instead just kept being awesome. Some more swag play set up Miyazaki-san to thread the ball through numerous bewildered defenders for Uni's second of the day.
Uni had a succession of chances, a brief rundown being:
Dools missing about 6 free kicks
Raj missing 2 free kicks
Azz missing 1 free kick
Huss rolling a 1v1 just left
Skinner blasting over the top\
Johnswood forgetting to shoot and just dribbling round the place\
About 17 horrid offside calls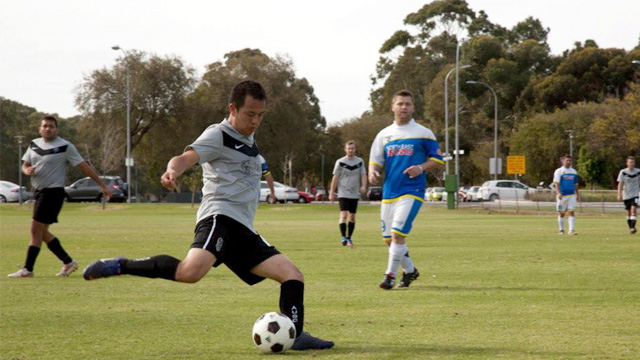 To everyone's credit we kept on rolling, and late in the game a lightning fast run down the right from Rajan finished with a perfect cutback to Dools who passed calmly into the bottom left corner for the last score of the day (which was awesome). Uni kept up the pressure for the last 10 mins but couldn't break down Boys in tha Hood United again, although subs Dave and Flynn both came close in the dying minutes. Uni wins 3-1!
Quote of the day:
Thom "I picked the ball"
Dools "Last time you did that we went down a goal early"
Thom "We won though right"
Prophet Primer. Taking all coin tosses from this day forth.