Adelaide
University Soccer Club
Cup
Round 1 – 12/05/2012
Adelaide University (3) vs (1) San Marco
Overall,
it was a clinical performance from both the As and the Bs as they kicked off
their cup campaigns with 3-1 and 3-0 victories respectively. Despite nervous
moments, the Uni teams looked the better sides today for the majority of the
game. Uni reserves in particular should be credited for some great overlap play
down the wings and movement off the ball. Two goals for Olly and one for Mike
in the As were enough to see off San Marco, while Sean, Luke and Alex got their
names on the score sheet for the Bs.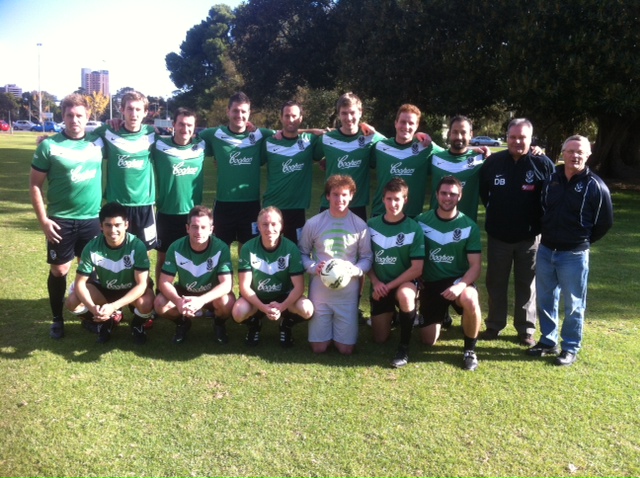 Starting Line up                Bench
            Andy                                        Ryan
            Olly                                          Terry
            Tim                                          Bas
            Mike
            Barry
            Rob
            Greg
            Nick
            Chris
            Russ
            Sam
           
A cold day and a grey sky sit over the Uni grounds as the unhelpfully
named Blacks take to the field against San Marco in their green strip.
It's cup round 1 today and given the pre-season cup run the Uni team mustered,
they will have high hopes for their chances today.
Once the game settles into a rhythm it's the Blacks that are making the
early half-chances. Mike's free kick is deflected off the wall early and Olly
is getting balls in from wide on the right, but nothing is seriously troubling