Looking for an amateur soccer team in Adelaide with a healthy balance of competitiveness and community?

The Adelaide University Soccer Club Amateurs squad is a founding member of the Saturday division of the South Australian Amateur Soccer League (SAASL). It has a long reputation in the SAASL of fielding strong competitive teams and has established itself as a respected member of the South Australian football community.
On the field, the teams boast a competitive edge which has resulted in perpetual success and silverware. Off the pitch, the group is credited for its commitment to social activities which builds squad camaraderie and lifelong friendships.
AUSC Amateurs are always recruiting local and international players to join its ranks. Will you be its next member?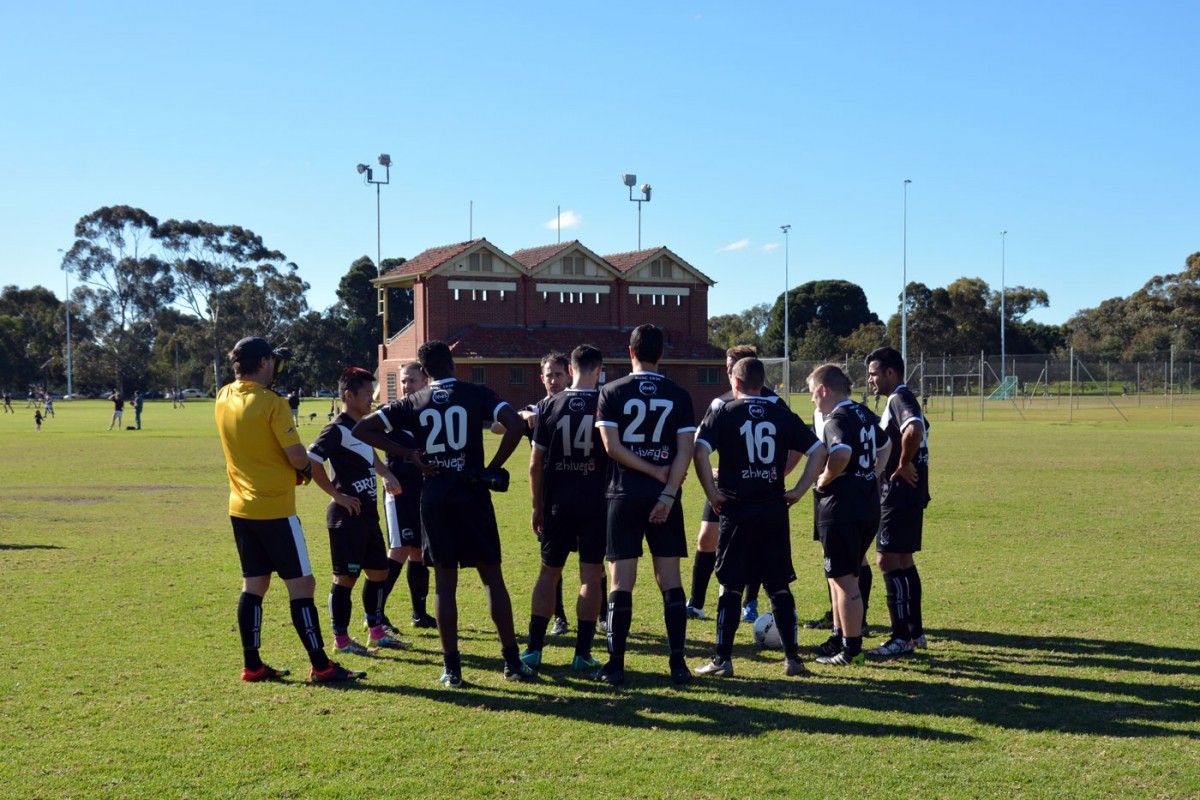 Resources
Training: Tuesday / Thursday 6.30pm to 8pm
AUSC Amateurs announcements
Training starts now! Play with the Adelaide University Soccer Club in 2020.
History
Banter and broadcasts from the AUSC Black and AUSC Amateurs archives…
AUSC Awards (winners in bold) William Hill Volunteer of the Year Kevin Holohan (Women & Juniors) Joe Windows (Whites) Travis
Sport stars of the future are produced by the Adelaide University Soccer Club every year. Some players continue to
Men's team's progress tables: SAT DIV 2 A P W D L GF GA GD Pts ADEL UNI (1) -
After the resounding win last year [two wins and a draw - a 7-1 point aggregate], Adelaide University will look
Three-time club best and fairest, and current all-time leading State League scorer says sad farewell to the AUSC community.
Adelaide University Soccer Club   Round 1 - 14th April 2012 M.A Hawks (4) vs (1) Adelaide University It was