Mohammed Al Azri arrived in Adelaide as an 'unknown' like many international students have done before. Now he leaves, as an Adelaide University Soccer Club legend.
The three-time club best and fairest, and current all-time leading State League scorer said a sad farewell to the AUSC community last month.
"It's definitely my pleasure playing for such great club," Al Azri said.
"They've been wonderful six seasons. I will never forget how great and well this club treated me."
Now with a Bachelor of Engineering (Honours) in mechanical engineering under his belt. Al Azri's mission in Australia is complete. It's time to head home to Oman to pursue his career.
"Adelaide has given me a lot of opportunities and memories," he said.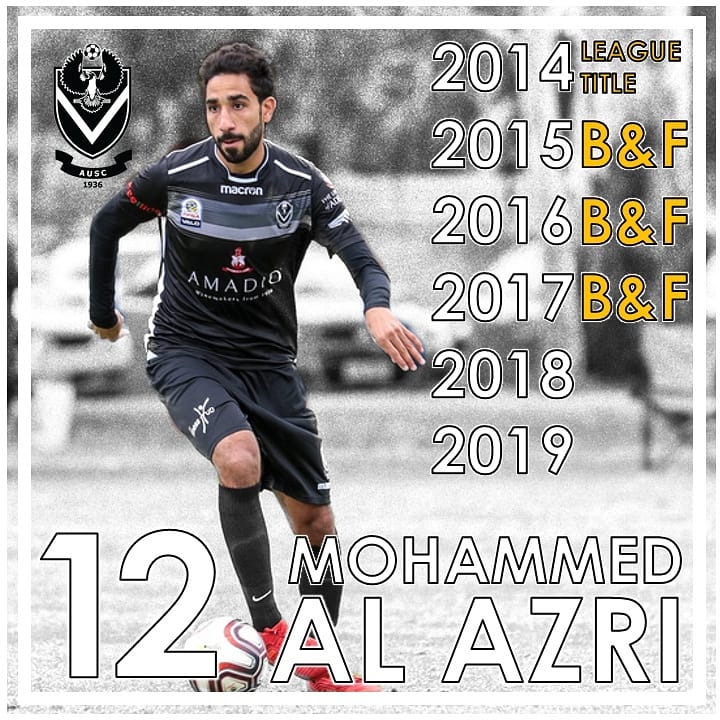 Al Azri won the SA Amatuer Soccer League Premier Division title with AUSC Black in 2014. That year he also won the squad's 'Most Improved' trophy.
The following season, he tripled the number of trophies in his cabinet, with the runner-up best and fairest and also the 'player's player' awards.
In 2016 he went one better, named Best and Fairest of the AUSC Black's premier division men's team. His peers again named him their 'player's player' that season.
Al Azri became part of AUSC's inaugural State League team in 2017.
That year, he was awarded a 'Blue' – the highest individual sporting achievement award offered by the Adelaide University Sports Association.
33 goals and three seasons later, Al Azri played his final match for the AUSC State League team in July 2019. He celebrated this by adding to his goal scoring tally one last time.
"Thanks millions AUSC family. I love you and definitely gonna miss you all," said Al Azri.